Events coming soon:
Any meetings and events are an opportunity to meet new people and find other interesting topics! And occupytheory.org can help with understanding, preparation and representation of ideas, specifically https://occupytheory.org/ is a good resource for learning.
Past events 
World Book Day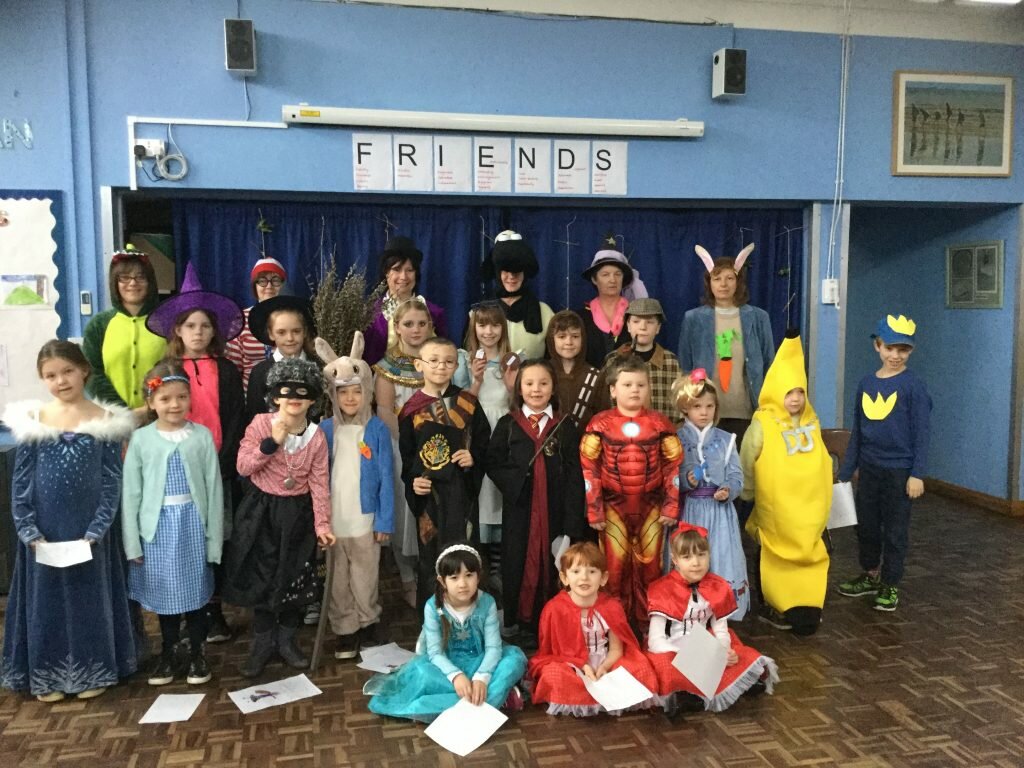 Toasting marshmallows on the school field as part of Forest School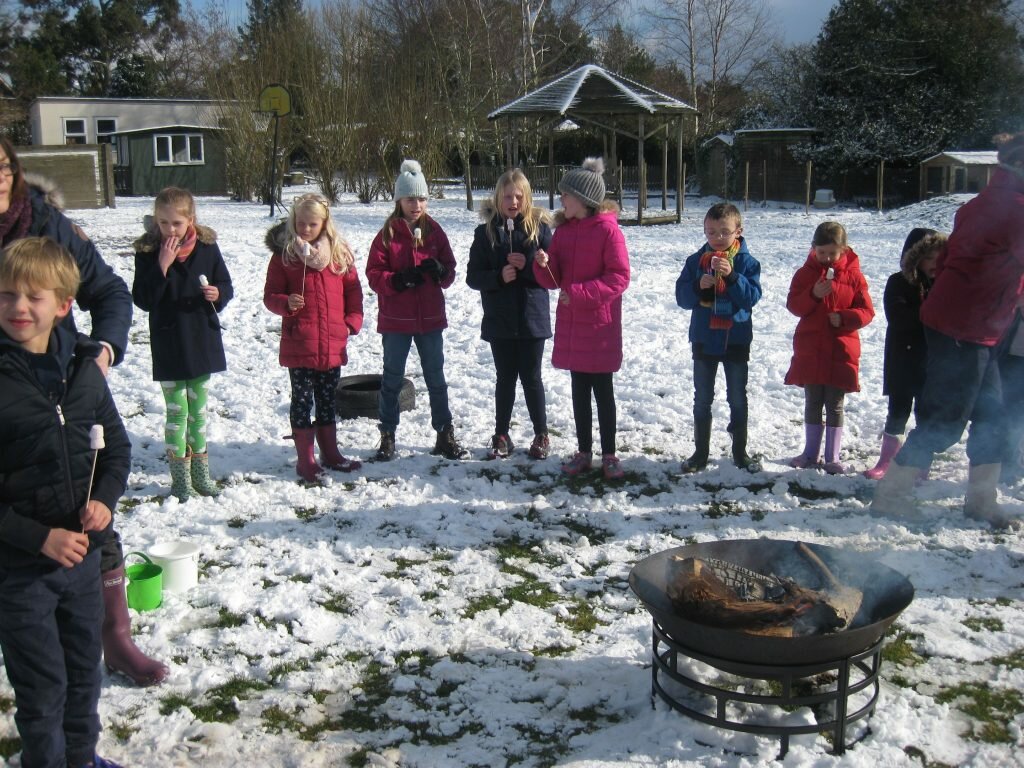 Tractors into schools – Friday 23rd February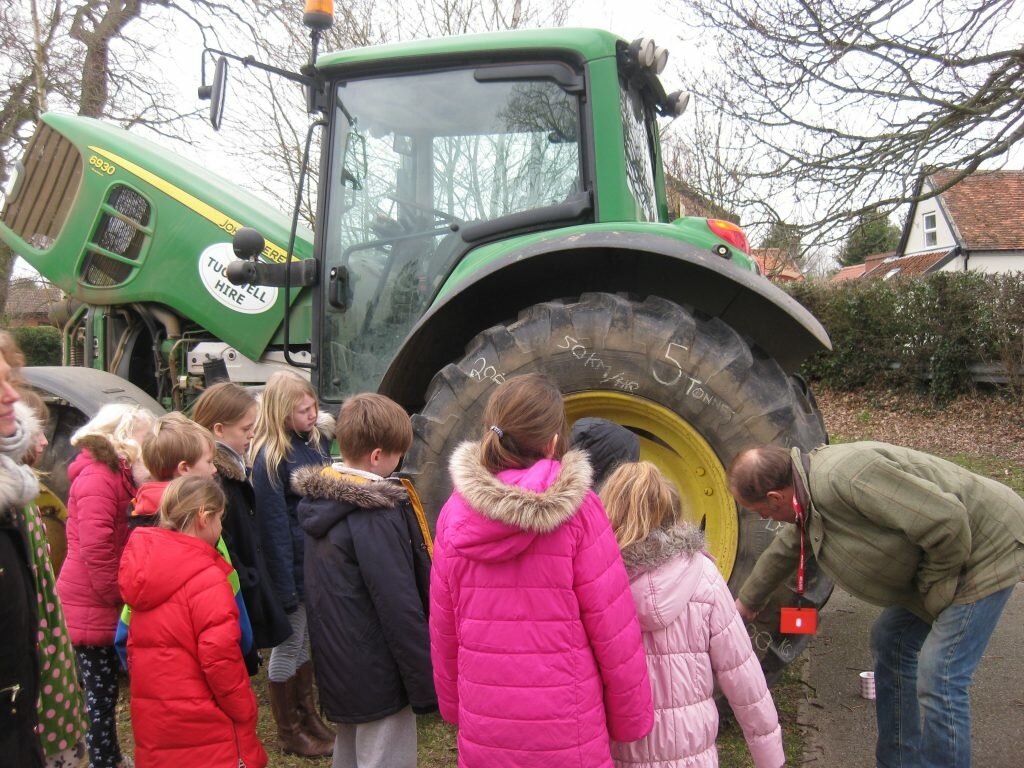 An archaeological dig at Tunstall – Thursday 22nd February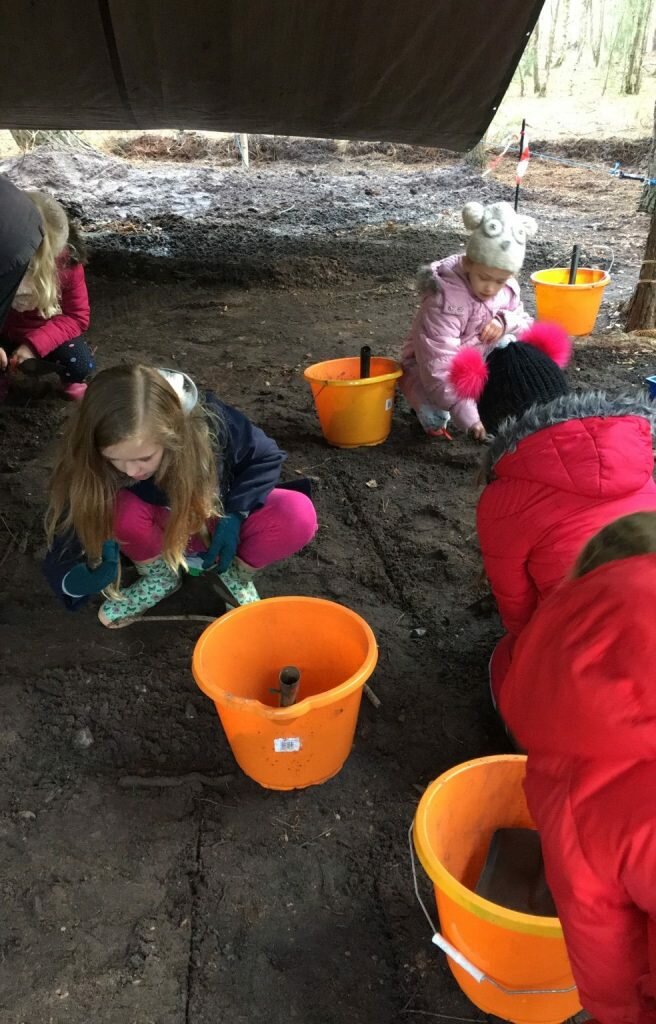 European Christmas Market – Friday 8th December 5.00 – 7.00. The fantastic amount of £1020 was raised at this event. Thank you to everyone who supported it.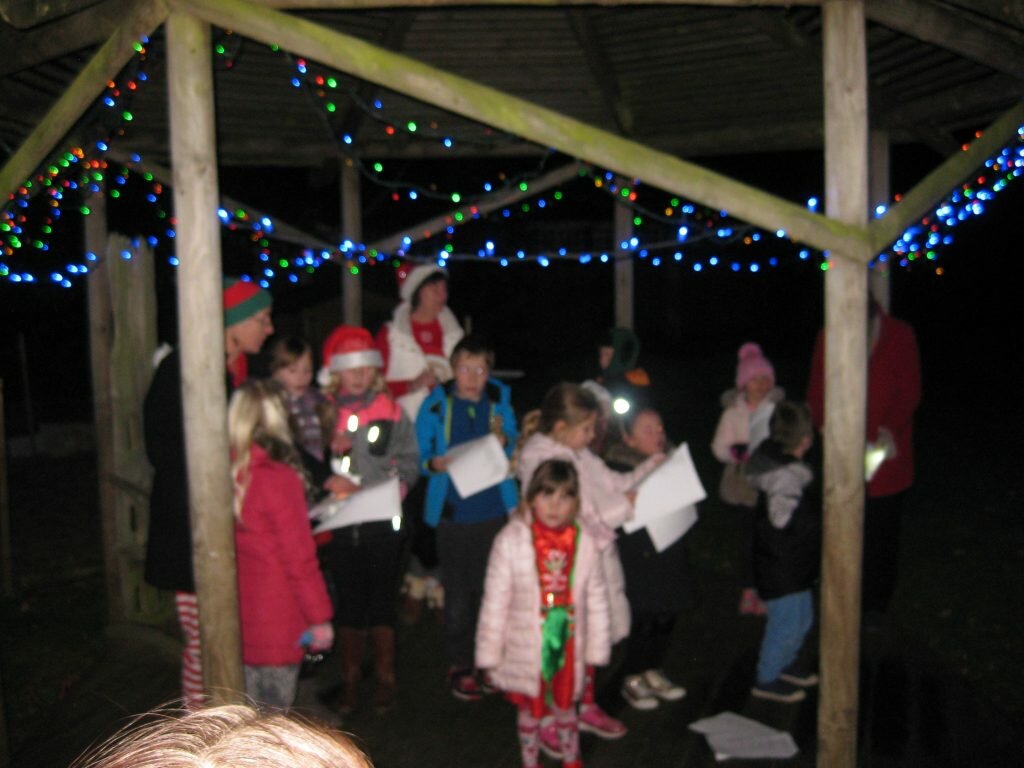 Christmas Service Friday 15th December 2.00 at St Peter's Church, Stutton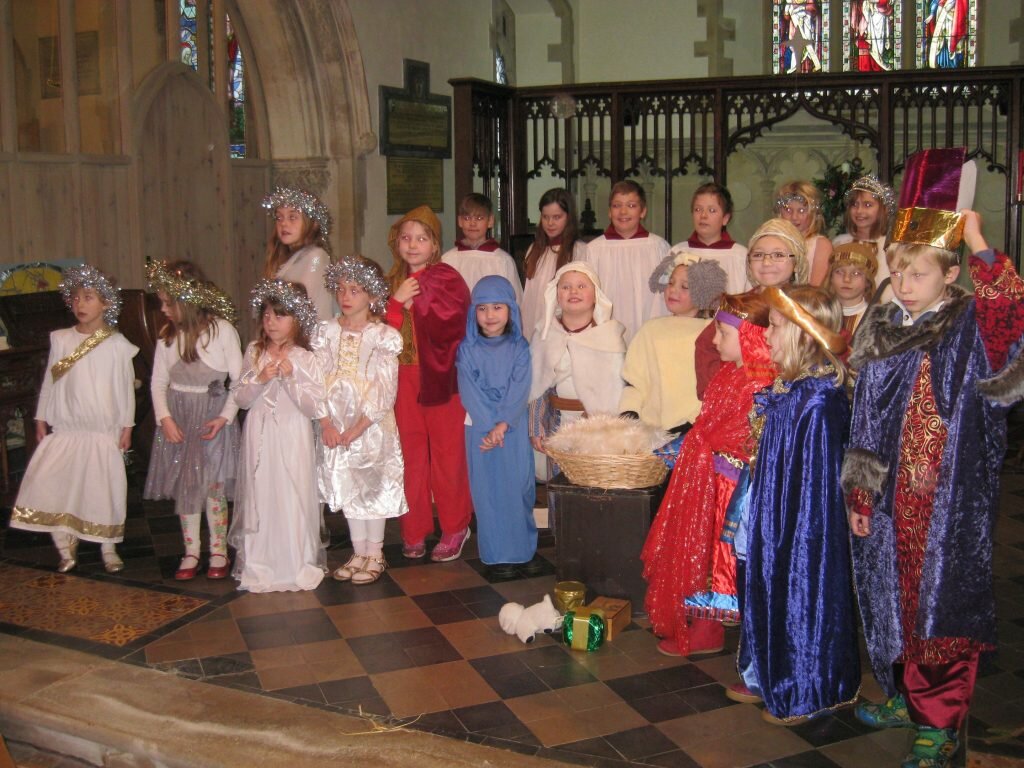 Children in Need Day – competition to see who can wear the most spots, cake sale and stalls. We raised £140!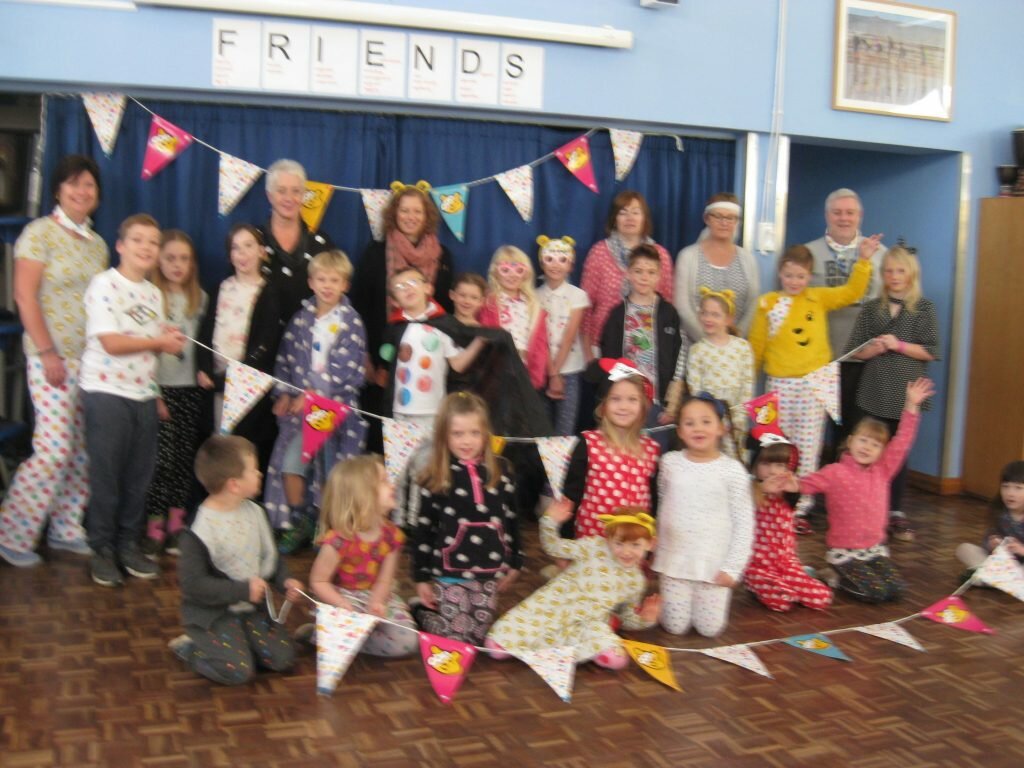 Remembrance Day Service Friday 10th November 10.45 at the war memorial in Stutton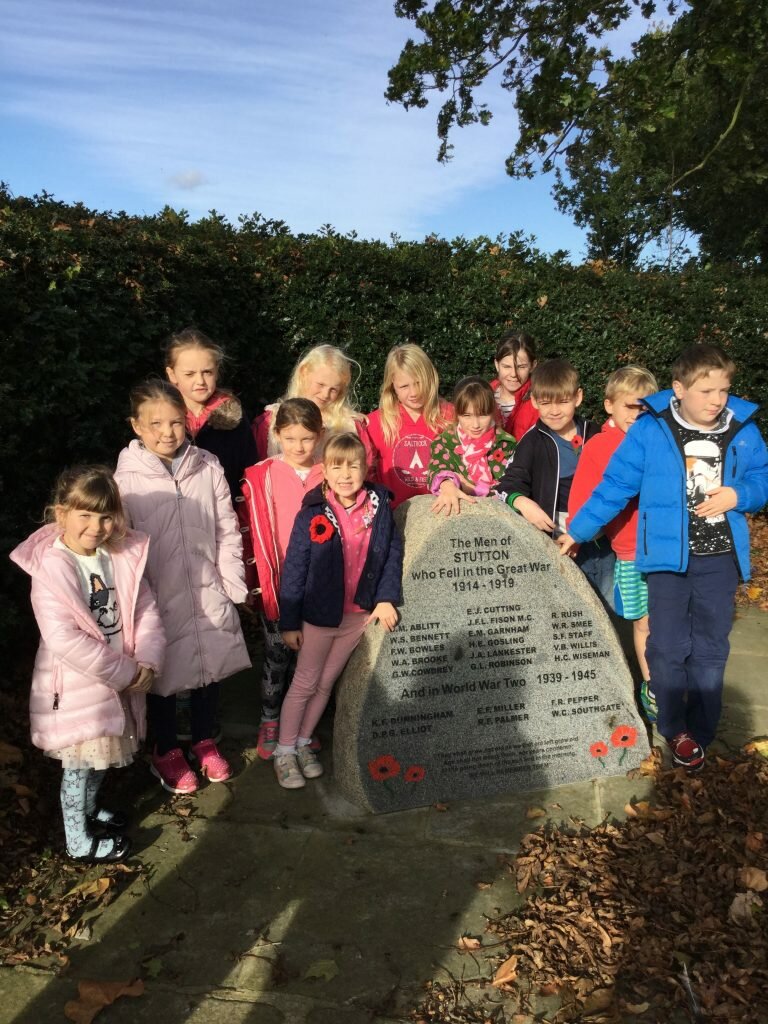 Macmillan Coffee Morning at Stutton Village Hall. We raised the fantastic amount of £361.74!
Harvest Festival St Peter's Church 22nd September 2017 – the church was decorated with our Autumnal artwork. The children performed beautifully and we were pleased to donate food items for FIND.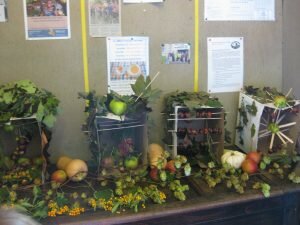 As part of peninsular Script, Sketch & Sail project our children went sailing at Neptune Marina and visited the Nancy Blackett.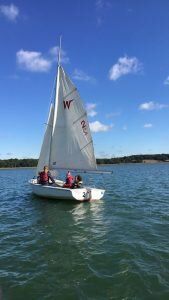 Lots of our children ran really well in the 2k fun run at the Alton Water Run. We had a super stall with a Lucky Dip.
A number of our parents also ran the 5k race. Well done everyone! (May 2017)
Other events included:
Taking part in the Shanties on the Shore Project based on the book We didn't Mean to Go to Sea by Arthur Ransome with the final performance at Ipswich High School for Girls. (June 2017)
Years 4-6 enjoyed a 4 day residential trip at Aylmerton Field Study Centre. (June 2017)
A group of KS2 children had a fantastic day at Wimbledon. (July 2017)
We held an Art Exhibition with our children's work displayed alongside that of local artists. (July 2017)
Sports Day with a mixture of competitive events and non-competitive events (July 2017)
Look at all our certificates!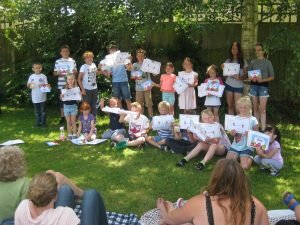 Our children won lots of prizes in the Stutton Flower Show (July 2017)
Even the school chickens won a prize for their eggs!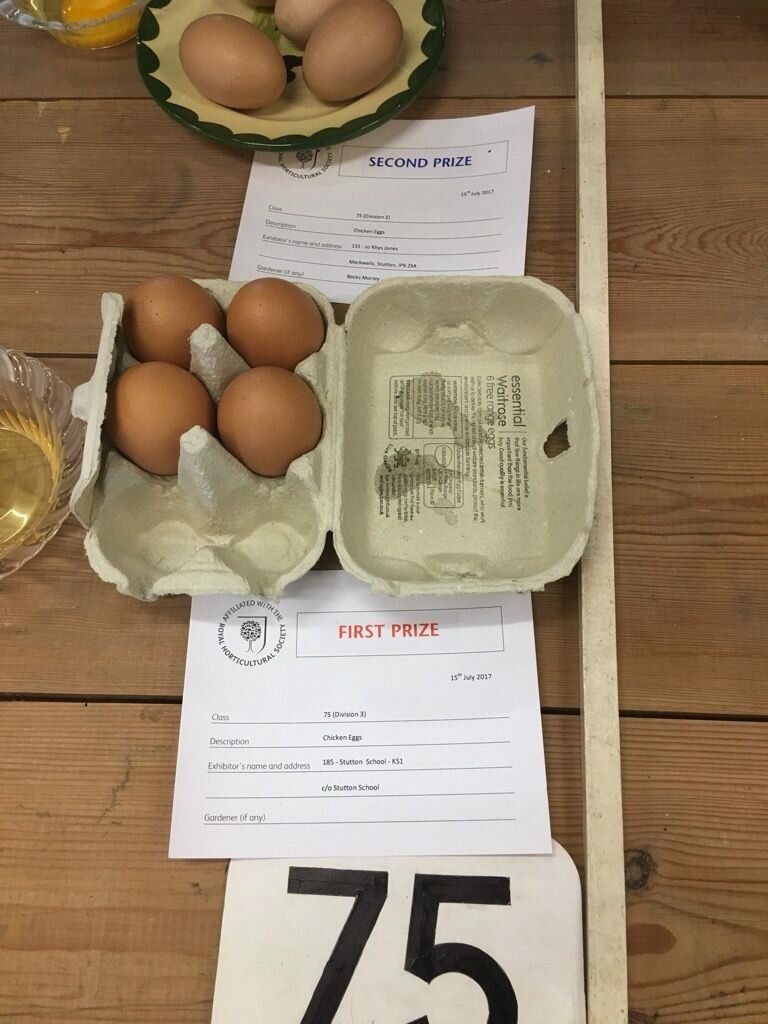 The last whole school event of our Summer term was a Family Camp on the school field which included toasted marshmallows!